ZL3SV - WEBSITE -

New Zealand-
I am planning to semi retire soon so I have 2 debt free companies for sale that operate 10 Digital TV channels, 2 FM Radio stations and Online.
The companies have good assets including property and buildings, great customers & a good positive cash flow.
Could be a great opportunity to invest or to move to New Zealand. .... For details please email
ZL3SV Antennas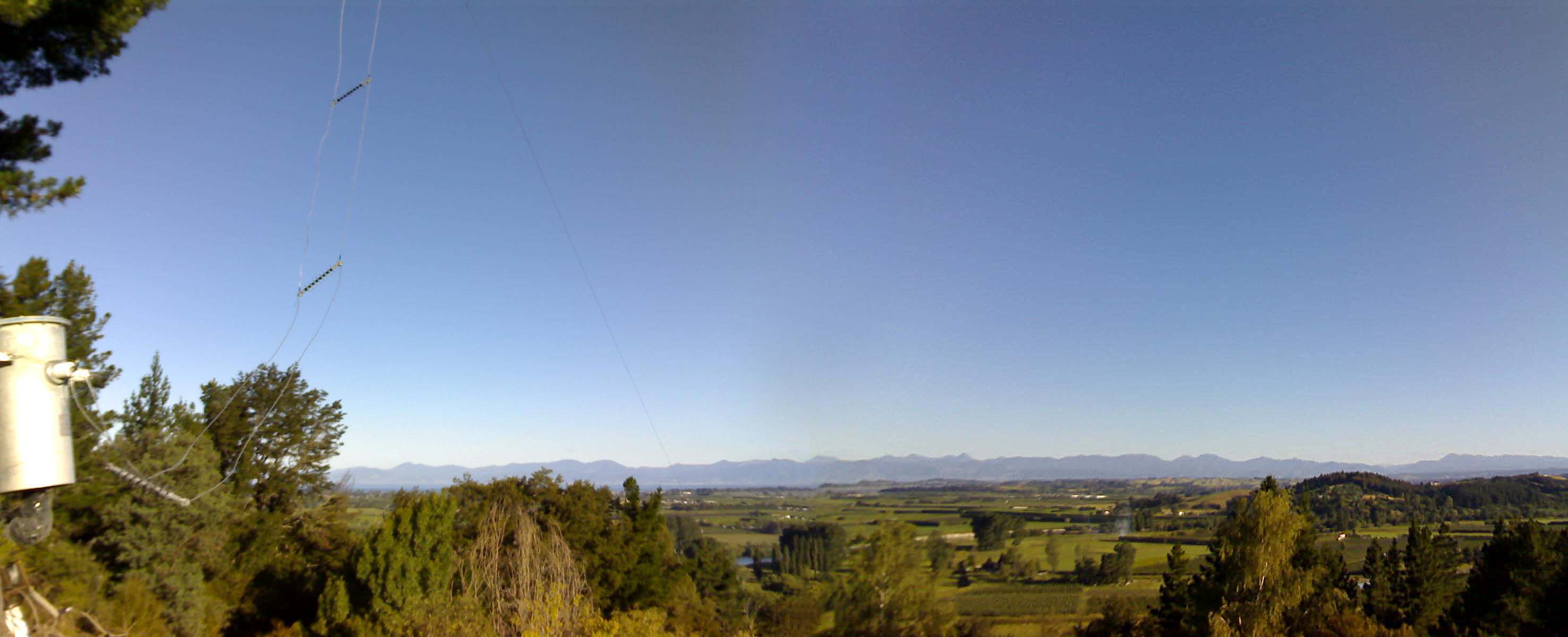 <![if !supportEmptyParas]>                     

Above - This is the centre feed point of the (

2100

feet ) over 640 metre centre feed sloper antenna.

SLOPPER ANTENNA SPECS

- 160 metres to 6 metres- SWR less than 1.6:1 - 32 wavelengths on 20M

- 640 metres long (

2100

feet) - Centre feed
- two spans 320m long - 10mm dia wire

- 600 ohm feeder line - wire spaced 450mm.


The antenna wire is Aluminum with a high tensile steel core. Its

used

power line cable.

.How well does it work? - video

The Balin is 12:1 ratio .3 to 60mhz - 50 ohm unbalanced to 600 ohm balanced .

Radiation Pattern Engineering Report
The newer Lexus Hybrid 4WD SUV above has HF, VHF and UHF capablility with no visible antennas. See the article on how I did it.
.co.nz

I also have a half wave 160 - 10m slopper Antenna with reflectors for 80, 40, 15 Metres but it is often 3 - 4 S points below the 640 metre sloper.
.
Info on Govt Business - Investment immigration rules
<![if !supportEmptyParas]>
.
<![if !supportEmptyParas]>
Recent Visitors to this site by Country
I have no printed QSL cards but you are welcome to print a card from my email reply.
You can email me at -
Cancer article <![endif]> ......... License
Nelson is at the top of the South Island of New Zealand - Nelson is marked top left
ARRL
ATV
Antique
Beacons
Clubs - Contesting
Clubs - DX
Clubs - Nets
Clubs - QRP
Clubs - University
Commercial
Contesting
DX Clusters
EME
USA FCC
Nelson New Zealand
Hamfests/Conventions
Humor
Funny videos
Individual's pages
Licensing Info
Longwave
MARS/CAP
Magazines
Maritime
Microwave
Misc
Morse Code
Organizations
Other Info
Packet
Practice
Propagation
Publications
QRP
RACES+Emergency
RTTY
SSTV
Scanner
Shortwave
Six Meters
Software
Spread Spectrum
TVRO
Technical Resource
Time Reference
Weather
<![if !supportEmptyParas]>
<![endif]>
<![endif]>
<![if !supportEmptyParas]>
<![endif]>
<![endif]>